35 HP Briggs Mini Drive Unit and 40 HP Kohler Mini Drive Unit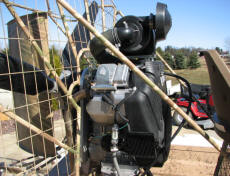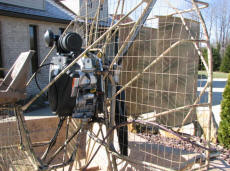 Our Briggs Mini Drive is the latest addition to our airboat product list. This airboat unit is designed for the 35 HP Brigg and Stratton horizontal shaft engines. The unit is a plate style system using the eccentric center shaft to tighten the 50 mm wide drive belt, very similar to our other product lines. The output pulley also doubles as the propeller hub. This drive unit uses a standard metric bolt pattern and 8 mm cap screws to attach the propeller of your choice.
The Briggs Mini Drive can mount on engines with both 1-1/8" and 1-7/16" crank shaft. The 40 HP Kohler Drive is designed for engines using the 1-7/16" crank shaft.
The available ratios for a Briggs Mini drive unit are:
1.65 to 1
2 to 1
The units we manufacture carry a 200 hour or one year factory warranty.
Great for hunting, fishing, and personal airboating.
All of our drive unit products are manufactured under Patent # 4884949 and 6540570B1
Installed easily with minimal tools or equipment.
Briggs Mini Drive Unit Instructions